WHAT DO WE GROW?
WHAT'S BLOOMING ON THE FARM?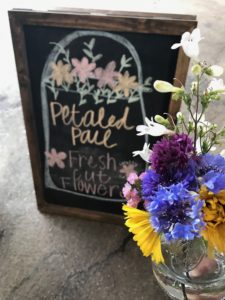 The short answer is, a little bit of everything and we're always trying something new.  We focus on growing specialty and heirloom varieties of all of our flowers.  Simply stated, the quality, hard to find, stand out in a crowd blooms are what we're raising. 
EARLY SPRING
Anemone, Bupleurum, Fritillaria, Hellebore, Honeywort/Cerinthe, Hyacinth, Leucojum, Narcissus, Ranunculus, Tulip.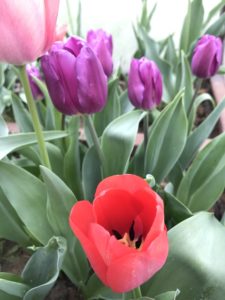 SPRING
Agrostemma, Ammi/Queen Annes Lace, Bachelor Button/Cornflower, Bells of Ireland, Bouquet Dill, Bupleurum, Calendula, Campanula, Cosmos, Delphinium, Dianthus, Dusty Miller, Fern, Feverfew, Forget Me Not, Foxglove, Godetia, Honeywort/Cerinthe, Icelandic Poppy, Larkspur, Lily, Love in the Mist, Malope, Orlaya, Peony, Saponaria, Scabiosa, Snapdragon, Stock, Sweet Pea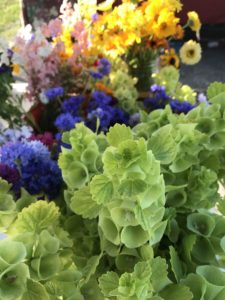 SUMMER
Ageratum, Ammi/Queen Annes Lace, Asclepias, Aster, Bachelor Button/Cornflower, Cannas, Chamomile, Carnation, Celosia, Clematis, Cosmos, Cress, Dahlia, Daisy, Dara/Cholcolate Lace Flower, Didiscus, Dusty Miller, Eucalyptus, Euphorbia, Fern, Flax, Gladiolus, Godetia, Gomphrena, Gypsophilia, Honeysuckle, Lily, Lisianthus, Love in a Puff, Malope, Marigold, Mignonette, Millet, Mockorange, Mondara (Bee Balm) Nicotana, Atriplex, Phlox, Poppy Pods, Rudbeckia, Scabiosa, Scented Geranium, Spilanthes, Statice, Strawflower, Sunflower, Tansy, Tuberose, Zinna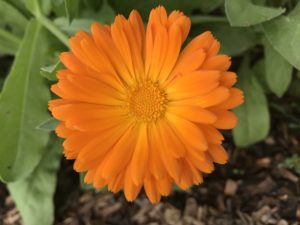 HERBS
Basil (Lemon, Purple, Sweet), Bouquet Dill, Chamomile, Chives, Mint, Lavender, Parsley, Rosemary, Oregano, Cilantro, Sage, Thyme, and more.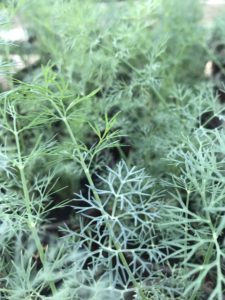 FALL
Ammi/Queen Annes Lace, Artemisia/Sweet Annie, Bupleureum, Castor Bean, Chamomile, Celosia, Chocolate Cosmos, Dahlia, Daisy, Dara/Cholcolate Lace Flower, Didiscus, Dusty Miller, Eucalyptus, Euphorbia, Fern, Flax, Forget Me Not, Gomphrena, Grasses, Gypsophilia, Honeysuckle, Lily, Marigold,  Millet, Mums, Mondara (Bee Balm), Atriplex, Phlox, Poppy Pods, Rudbeckia, Scabiosa, Statice, Strawflower, Sunflower, Tansy, Tuberose, Zinna
#OURFLOWERSMAKEPEOPLEHAPPY