HOLIDAY OFFERINGS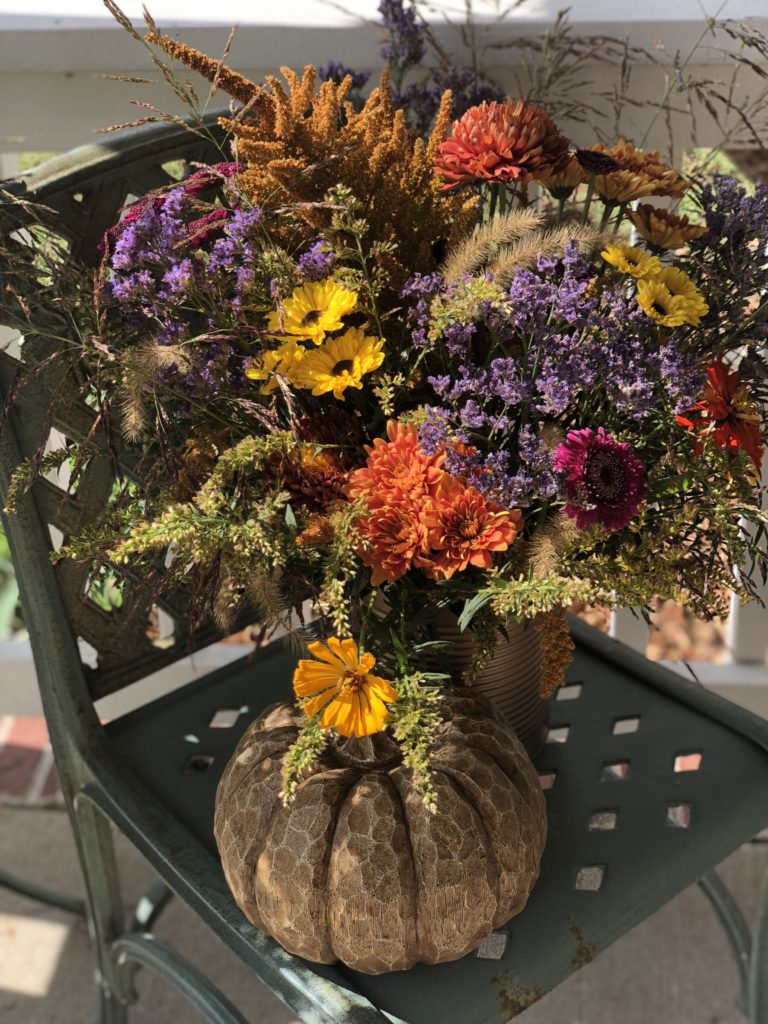 Seasonal Holidays: Sharing our locally produced flowers, plants and holiday offerings with you makes us happy. We're thankful for the opportunity to have a small part in your holiday seasons.  We work extra hours and run delivery specials to coincide with most major holidays, making every effort to get you what you need to make your occasion perfect.
Holiday Decorating:  Need some help planning your holiday decorations, or hanging them in those hard to reach places?  We have you covered.  Contact us to schedule a consultation.
Holiday Offerings and Design: Plants, wreaths, centerpieces and more:  We have an ever-changing seasonal selection of living and preserved decor and accessories.  Be sure to keep up with us here on our website, or on Instagram, Facebook and Pinterest – link or get in touch with us to see what's new.
The holiday season is upon us.  We're producing new designs  and offerings daily, like wreaths, centerpieces, initial door hangers, fall arrangements,  and evergreen arrangements and wreaths and other nice things.  The best way to stay up to date and see new items first is to join our e-mail list and follow us on social media.  All items can also be seen and purchased on our SHOP tab, here on the website, or with a quick message or phone call to us.