ABOUT US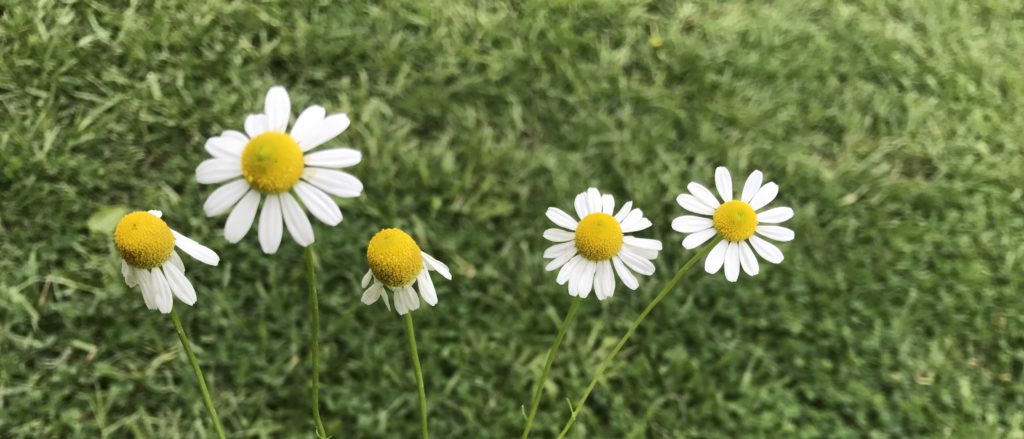 Petaled Pail Flower Farm
#ourflowersmakepeoplehappy
Petaled Pail Flower Farm is home for us.  We are a small scale, family owned flower farm growing and designing specialty cut flowers & herbs using all natural and sustainable practices.  We're located in the St. Louis Metro East area, on the Illinois side of the Mississippi River.  We specialize in flowers and all things related, including individual designs, weddings and occasions, corporate events, home and office subscriptions and more.  We take pride in our natural growing methods and using no synthetic chemicals or sprays.  Our focus is on growing specialty and heirloom varieties and producing high quality, chemical free, sweet smelling blooms.  The kind you just don't find in a big box store or  with a commercial florist.  Our blooms are truly fresh and safe for you and our planet. Our ingredients are cut from the field at the peak of their freshness.  Every design reflects the beauty of the season's bounty.
Our flowers are typically (sometimes mother nature interferes) cut within a day of you receiving them, which ensures optimal freshness and a longer vase life.  We frequently have customers tell us that their flowers are still going strong at ten days in a vase.  They are pesticide free and safe for your entire family and four legged friends.
Availability at Petaled Pail Farm changes daily.  We grow a wide variety of seasonal flowers and something new blooms here each day. We are a year round operation.  Our cut flower season begins in February and ends in late November, with holiday offerings that include, wreaths, centerpieces and garlands, we can keep you in touch with nature throughout every season!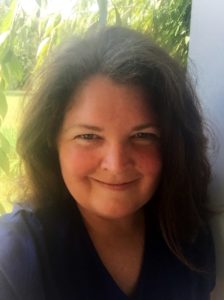 I'm Amy, while Petaled Pail is my vision, we are a family ran and owned farm.  You're wondering how we got here, right?  I have always had gardens and loved growing flowers and creating beautiful arrangements.  After working at a desk for nearly two decades in a position that was spontaneously outsourced to India, (which I interpreted as a sign screaming at me, saying it was time for a new career), I announced my flower farming idea at the dinner table. Yeah, they did think I had lost my mind.  In reality though,  I had buried this idea for years, while nestled in the financial security of my desk job.  With that gone, my possibilities of flower farming surfaced and could not be ignored.   I knew that I could design a new career that would emotionally fuel me and (with the help of our flowers) allow me to send a little bit of happy out in to my this small piece of the world every day. 
Flowers are a simple pleasure that have an infinite impact on the world we live in. They make the world a more beautiful, enjoyable place, they inject a dose of happiness on those in their company.  I'm inspired by the way a fresh bouquet of flowers can light up someone's entire face.  Being able to make this difference in a person's day with our flowers is the fuel that gets me out of bed an hour earlier in the mornings and keeps me going that extra hour in the evenings and on weekends.  Flower farming is not glamorous, but the flowers sure are! 
The best part of being a small, local business, for me, is getting to know our customers and becoming familiar with their favorites and not-so-favorites.  After just a few encounters, we're easily able to design specific arrangements tailored to their tastes.  We so look forward to seeing our regulars each week and welcoming the new customers that we encounter daily.  The flower community that we're creating is growing everyday.
Whether you're using our flowers at your kitchen table, a corporate event, a wedding, or any other occasion, we consider it a privilege to provide you with our high quality, farm fresh, sweet smelling flowers and unique, one of a kind floral designs.  We promise you'll love our flowers and our service.
Why Buy Local?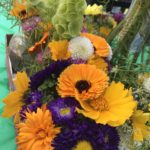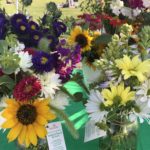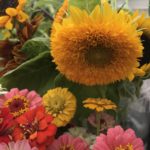 Intensive planting, soil fertility, plant health and succession planting are a few methods we use to produce a huge amount of flowers right in our backyard. Right now, approximately 80% of the cut flowers sold in America are imported from other countries.  Meaning, most store bought flowers have traveled thousands of miles to reach this area and have been cut weeks before they are available for purchase here.  They have likely been submerged in harmful chemicals and preservatives so they survive shipping.  Same as with the growth of the local food movement, conscious consumers are catching on and choosing local and American Grown flowers.  Petaled Pail is proud to be a member of the Association of Specialty Cut Flowers.
Quality matters to us! As a conscientious cut flower grower and designer.  I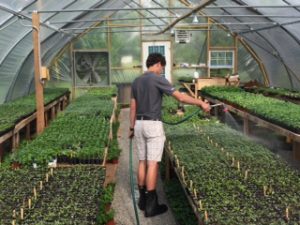 personally select every flower on this farm and any that don't perform well are not sold.
Many of the varieties grown on our farm are the same varieties grown in many of the big flower farms in California, Holland and South America (which is where an estimated 80% of the flowers sold in this country come from), that florists prefer. Additionally, we grow some of the same heirloom varieties that your grandma and your mom used to grow in their gardens.  Everything grown here follows the same path: I plant them, water, feed and weed, harvest at just the right time, store them in my cooler and deliver them to you, fully hydrated and ready to use, beautifully arranged.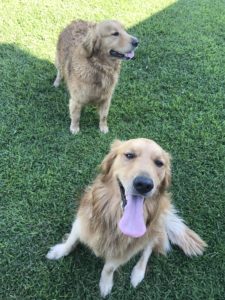 Growing sustainable versus organic? While we are not a certified organic growing operation, sustainable practices are what we use and we do not waiver from this.  Organic certification is very difficult and expensive for a small farm to obtain and maintain in this part of the country.  We feel that it is more environmentally responsible to buy locally, sustainably grown flowers, than to have organic shipped in from South America. If you have any questions about the methods and products that we use here on the farm, I am happy to answer them. Here are a few of the big ones: 
♥ We do not use synthetic fertilizers or fungicides on our plants.  As I mentioned, this is a family business.  I don't want to play in chemicals.  I most definitely do not want my family or yours exposed to them either.  
♥Only responsible pest management methods are used and only when absolutely necessary.  
♥We reuse and reclaim as many supplies as possible.  Flower buckets, support stakes and netting, vases, irrigation, if we can reuse it or modify it to use for something else to keep it out of a landfill, we will.
♥We make our own, all natural compost for our beds and any containers that we use to ensure that they are chemical free and contain the nutrients needed for our plants to thrive. 
♥We minimize single use plastics.  We do not buy it, but will on occasion recycle it.  We do not use plastic as weed barriers in the field or to wrap flowers.  
♥We have a compost pile on our farm where all of our waste goes.